Finally, we have completed the Hawkins House with a few small exceptions.  The new owner moved in the end of October and we started monitoring energy use Dec 1 with the generous support from my friends at Deep Blue NRG in Toronto.
The final blower door test resulted in a 0.455 ACH at 50 Pascals.  We were very pleased with this result which well below the passive house standard of 0.6 ACH.
In this photo Jordan, from Thermalwise, is running the final blower door numbers while my mom looks on.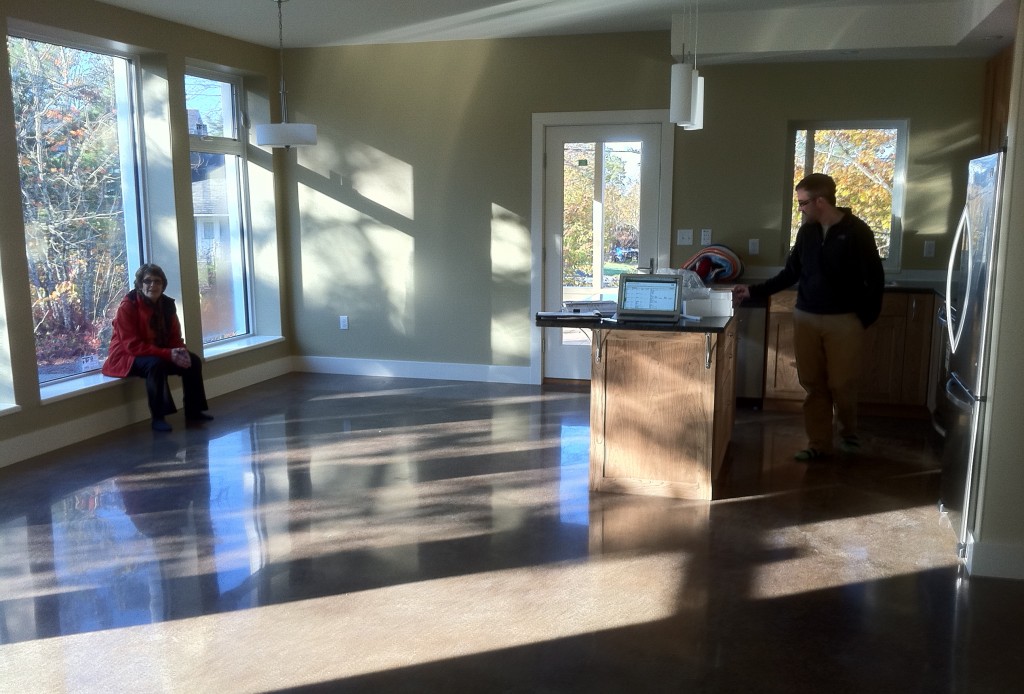 The solar system is installed and working away.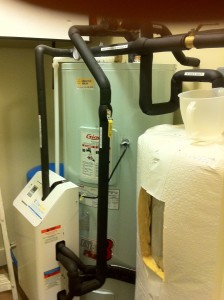 Here are a few other interior photos:  Second Bedroom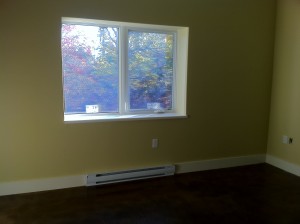 Ensuite Bath.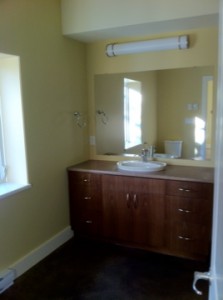 The one thing left to complete the passive house work is to install the pump and controls the ground source preheat loop for the ERV ventilation system.  Then we will start the Passive House certification process.
On the LEED certification, we are only waiting to conduct a radon gas test to complete the requirements for LEED for New Homes.
2 Comments for this entry